Welcome to Swirlydoos' JanuaryKit Reveal Blog Hop Block Party!!
If you came here from Rae's blog, then you are on the right track. If not, go back to Swirlydoos' blog and start from there. We have some amazing projects for you to see today
!!

Make sure to leave a comment on all of the blogs for a chance to win!!! Check out Swirlydoos on Facebook and Like Us!!!
The January Kit, Whimsy, is so full of colors I absolutely love!!! I was in awe when I got my kit an couldn't wait to get started!!!
Okay, so if you know me, you know purple is MY color!! Any shade....I love to work with it!! Usually it takes me days to complete a layout. I was able to finish this page in three hours!! It would have been shorter but there was drying time. I made the frame from a mold using some resin. And just painted it. The Dark Lavender Butterfly Embellishment can be found at my
Etsy Shop
.
Angel Face
For this page I used the left overs from a Dusty Attic Frame. I painted it with gesso and sprayed some glittermist. One that was dry I used a mask and modling paste to make the diamond pattern to match the background paper. When the molding paste was dry, I used my finger to add some silk paint(came in the kit) to the lifted area for some highlights. The butterflies are from my
Etsy shop
..they matched perfectly!!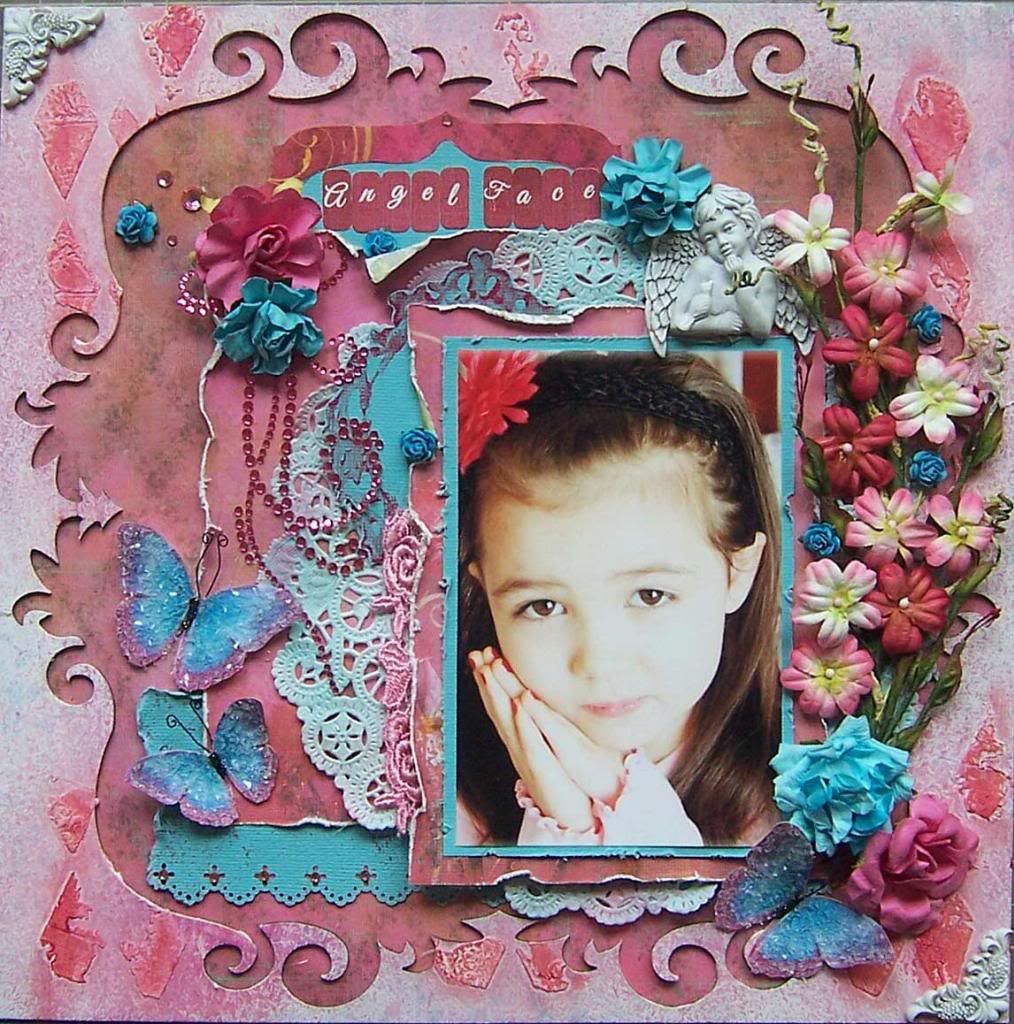 Beautiful Princess
This is the page I did using the sketch. I usually don't like yellow, but when it's paired up with blue it sings to me.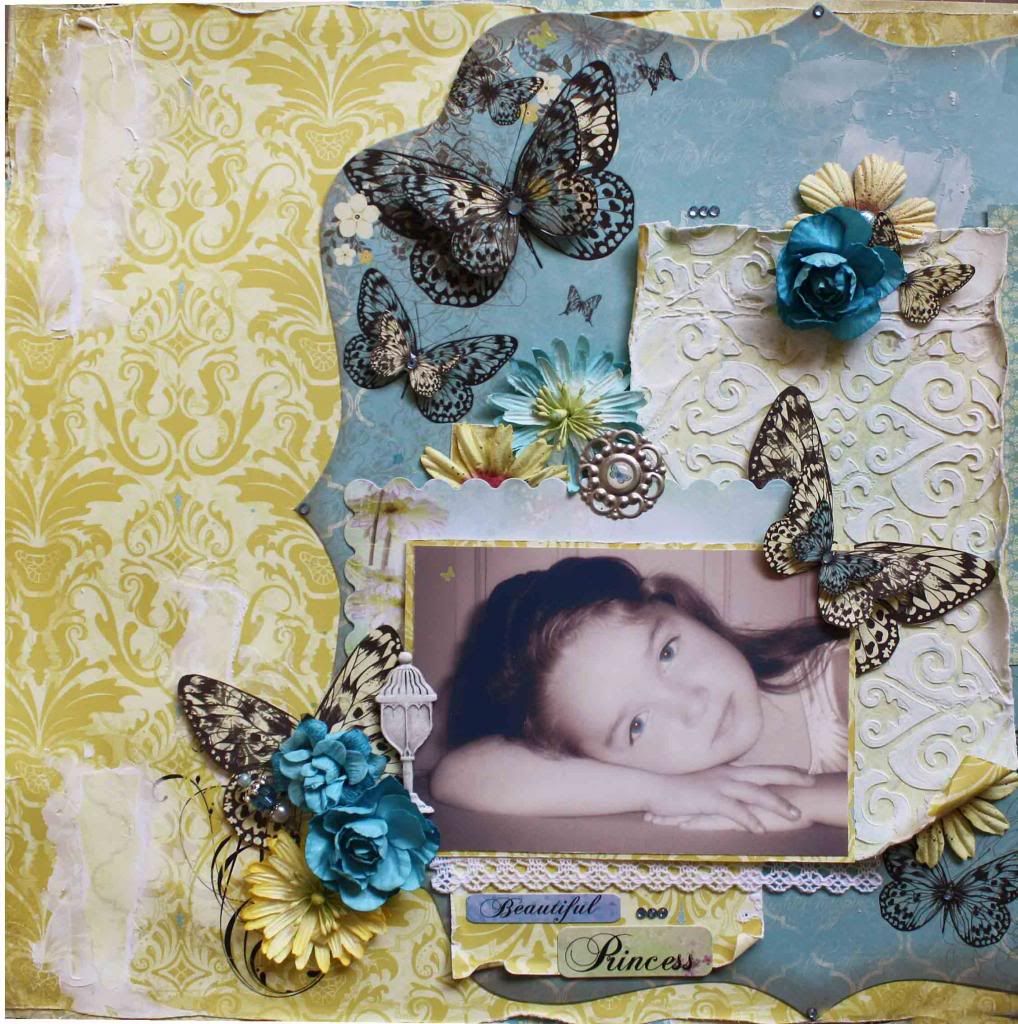 Here is the exclusive monthly Swirlydoos Sketch by Begga. As you can see, I flipped the sketch and used one photo instead of the six. I have such a hard time with small photos.
You have until midnight, eastern time, on Thursday, 1/24 to complete the hop. Winners will be announced on the Swirlydoos Blog on Friday 1/25. In order to qualify to win here is what you need to do:
1: Visit all of the blogs and leave a comment on each. This way we know you were there. Become a follower if you're not already.
Take your time. There are REALLY beautiful things to see along the way.
2: Before you leave each blog, look for the "special" words and write it down.
Once you have visited all the blogs and collected all the special words, they will create a sentence.
3: Finally, go back to the Swirlydoos blog and leave a comment letting us know how much fun you had, tell us the sentence that was created with all of the special words you collected.
Can't wait to hear from you.
The party continues over at Paulien's blog.
Have fun!
Here is the gorgeous main kit
and the amazing add-ons
♥♥♥